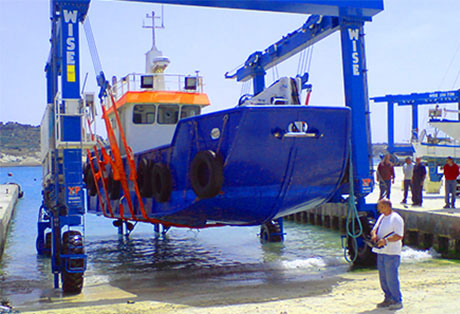 Amphibious Boat Hoists


The amphibious marine hoist is based on our standard marine hoist only with improved features allowing for slipway operation.

The flexibility of the amphibious marine hoist allows operation not only on slipways but finger piers and docks. This allows for one machine to operate at several different boat lifting areas.